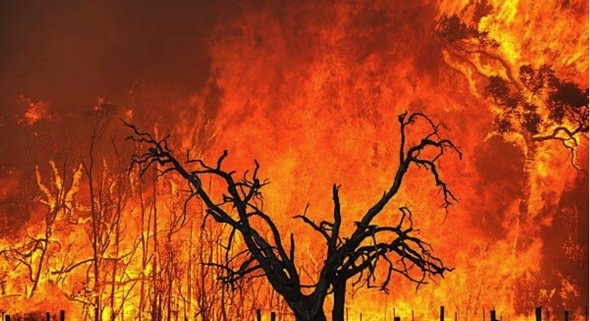 The current Western Australia fires have brought significant damage across the state and has been declared as an industry catastrophe, we have people dedicated to these events in our call centres and managing c.change. We have initiated our Catastrophe Management Plan, and mobilising our assessor to ensure we can support you and your customers as quickly as possible should any damage occur. We would like to take this opportunity to ensure you have all the information you may require about our claims process, procedures and contacts.
Area
Action
Motor and property claims contact
Please lodge motor and property claims immediately via:

1.     Claims lodgement through c.change using Cat 695

2.     An email to giclaims@qbe.com with the following details: Cat 695 policy number, customer name, address, contact phone number, damage description, property or vehicle information

3.     Calling 1800 023 387

4.     Claims Relationship Manager (CRM).

Please send all claims correspondence, including new claims to giclaims@qbe.com Claim forms are NOT required. For claims in excess of Straight Through Process (STP) limits please contact your CRM to obtain immediate approval or assessment referral of these claims on your behalf.

Domestic & Commercial Glass
For any home or commercial property glass claims, you or your clients can contact Express Glass and will only need to provide a QBE policy number to initiate a claim.   Express can be selected from the drop down menu when lodging in c.change.   Express Glass Phone: 1300 666 234
QBE Panel Builders & Repairs
The builders listed below can be contacted directly for emergency repairs. Barclays Building Service Phone: 08 9406 4800 enquiries@bbsaustralia.com.au Midcity Phone: 0420 974 357 mark.gardiner@midcitygroup.com.au   Construct Services Phone: 1300 266 787 construct@constructservices.com
Assessors
We have dedicated property and motor assessors ready to assist and adjust claims as access to the affected areas becomes available.   For priority allocation, when lodging a claim in c.change, please select the Internal Loss Adjuster or Internal Motor Assessor option.   Our adjusting and assessing staff will be in contact within 24 hours of appointment.
Emergency Assistance Payments
Immediate assistance can be provided to customers by Electronic Funds Transfer into customer bank accounts based on the relevant policy terms.
Temporary Accommodation
Emergency temporary accommodation can be arranged through QBE's claims team or the appointed loss adjuster.
Food spoilage
Food spoilage claims can be lodged and managed in c.change.   As customers safely dispose of spoiled food they should keep an inventory and price list and submit that for settlement.
http://statewideinsurance.com.au/wp-content/uploads/2015/11/bushfire.jpg
426
590
admin
http://statewideinsurance.com.au/wp-content/uploads/2015/02/logo-header.png
admin
2016-01-10 12:00:25
2016-01-10 17:17:56
WA Bushfires - QBE News Alert