Berkshire Hathaway Insurance Australia: Cashed up and Confident
Warren Buffett's legendary company has entered the local insurance market,' and its commercial insurance operation is aiming high. Very high…
At a time when Insurers are bracing for one of the most difficult markets in decades, with investments at rock bottom and premium incomes falling, why would an operator as canny as Ajit Jain set up a new global insurance company?
The most logical answer is that the 63- year-old head of Berkshire Hathaway Insurance is following his global peers by diversifying into general insurance as reinsurance earnings fall.
But being Berkshire Hathaway, there's a unique twist.
Jain's global insurance company, Berkshire Hathaway Specialty Insurance (BHSI), is intended to be a market leader in its own right rather than an optional form of revenue to dabble in while the reinsurance sector sorts itself out.
Chairman and Chief Executive Warren Buffett predicts BHSI will be "a major asset for Berkshire, one that will generate volume in the billions within a few years".
Launched into the US market in 2013, the new company has entered the tough and competitive Australian commercial insurance after establishing roots in Canada, Singapore and Hong Kong.
BHSI is based in Boston. Its President is Peter Eastwood, a former president and chief executive of AIG's massive Americas Region. Buffett says BHSI is "already writing a substantial amount of business with many Fortune 500 companies and with smaller operations as well".
The arrival of Berkshire Hathaway Insurance in the Australian and New Zealand markets marked the beginning of an even more intense competition for business in the Australian midmarket and above.
With the parent company's brand and its massive capital reserves, plus efficient new systems, it will be a tough competitor. It has already made its presence felt with some astute hirings of key specialists from insurance companies in Australia and New Zealand.  The lure of the Berkshire Hathaway brand will doubtless appeal to local brokers and clients. As Buffett noted in his annual newsletter to shareholders, "we were instantly accepted by both major insurance brokers and corporate risk managers throughout America".
"These professionals recognise that no other insurer can match the financial strength of Berkshire, which guarantees that legitimate claims arising many years in the future will be paid promptly and fully."
The company's global progress has been swift, but if the new BHSI operations in Australia and New Zealand are anything to go by, it's nevertheless impressively thorough.  At present BHSI Australasia is being run from the parent company's offices in central Sydney, although President Chris Calahan says BHSI will move into its own Sydney CBD space shortly.
Calahan, who hails from the Gold Coast, isn't well known in the Australian insurance market, but at the age of 33 he has had more experience than most executives in pulling together ambitious projects and making them work.
Calahan started at the British insurer in 2005 during a backpacking tour of Europe. With a law degree and some corporate experience gained through Westpac, his progress through the ranks at RSA was meteoric.
He gained a reputation as a fix-it specialist for the group, overhauling operations in Singapore and Hong Kong before landing the key Singapore-based Asia post in 2012 at the age of 30.  "These professionals recognise that no other insurer can match the financial strength of Berkshire."
The invitation to join Berkshire Hathaway came at an opportune time, with RSA deciding to sell its Asian assets for £284 million after suffering large losses in its European operations. It's understood Calahan headed up the team negotiating the sale of the Asia assets.
What's the rationale behind setting up BHSI?
The business started in April 2013 with Peter Eastwood, Dave Fields, Dave Bresnahan and Sanjay Godhwani joining together to build the company. The brief they were given by Warren Buffett was to create a "forever business", and to make it the world's leading property and casualty insurance company globally.
There's no other company in the world that can talk with that level of ambition, or for that matter which takes that long-term view of things. When I got that call and I was asked to participate in building the company- well, that's a call that you take. It's an exciting journey to be a part of.
So that's the brief: to create the world's leading P&C insurance company. We've been at it now for more than two years globally.
How has it gone so far?
So far we have hired nearly 600 people globally, and in 2014 we made an under­ writing profit, which given it was our second full year of operation I think is extremely good going.
How liberal are the parameters you're allowed to do business in?
Well, the brief is we can enter any product line in any geography where we see an opportunity for Berkshire Hathaway to make float and generate an underwriting profit. And the bigger the opportunity the better, because it plays to our brand and it plays to the strength of our balance sheet. The more float we can generate, the better.
The Australian commercial insurance market is regarded as the most competitive on the planet, and right now it's got some significant revenue challenges. So what's the attraction in coming to this part of the world?
The starting point is that Australia is a great market, and it's a big one. If you look at the whole Asia-Pacific region, it's one of the biggest. It's got a history of being profitable and generating good returns for all players. We see that as being attractive over the long term.
It's at a challenging state right now, for sure. We're at the back of a few years of fairly significant rate reductions, but we're going into this market with our eyes wide open to the challenges.
Over the longer term the market will revert to its mean of being a very good, strong, large and profitable market.  It also benefits from the fact that it's well regulated. The [Australian Prudential Regulation Authority] is regarded as a great regulator that ensures the insurers who operate here operate to a high standard. That fits well for a company like Berkshire Hathaway.
How long do you think it's going to take for the market to recover?
That's the multi-multi-million-dollar question. And it's not just Australia, it's the whole world insurance market and the global capital flows that are driving the soft rating conditions in almost all product lines in almost all markets.
I think for us as a new entrant – and for me as the manager of an insurance company-we need to be prepared for this soft market to continue for many years to come.
You do see it as that serious?
Yeah, I think so. We're all going to need to look at our operating models and the way that we do business to be sure it's fit for purpose for operating in these softer rating environments.
Berkshire Hathaway is providing you with some enormous advantages, obviously, via its capital reserves.
That's true; we've got some very strong features to come to the market with. Firstly, we have the brand. Berkshire Hathaway is a very well recognised brand, and it stands for integrity, trust, doing the right thing. They're characteristics that will be very helpful for us entering the market as an insurance company. As you say, the second thing we have going for us is the balance sheet and the capital that sits behind us.
With so few constraints you're going to be extremely competitive from the start.
That's the intention, but we're not in a rush. It's much more important for us to do this properly than to do it quickly.
If we do this right, I think we've got a real opportunity to build one of the leading P&C players in the Australian market. We want to do great things for our customers and our distribution partners and using the brand and the balance sheet to build a market-leading team.
Nevertheless, you're going to encounter resistance from companies that know how to be very strong competitors.  
Yeah, that's one of the challenges we face in the Australian market. There are some extremely well run companies already in operation here.
I hope that with the brand, the balance sheet, recruiting a market-leading team and creating an environment and culture that mean we can do brilliant things for our customers… I think that will mean we can be a bit different and we can make ourselves stand out.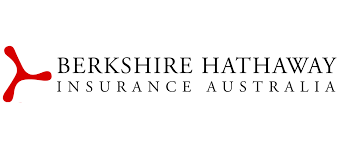 Does that mean you're beginning with a restricted range of products?
Yes, and over time we'll build on that. We've started by launching in property, casualty, financial lines and marine cargo. We'll look to build out the product offering if and when it makes sense.
To start with we're playing in the large corporate space, but we'd look to move into the mid-market/SME commercial space, and potentially into personal lines in the future – if and when that makes sense.
That's very much the journey that we've been on in the US. We started with property, casualty and financial lines. We're now doing surety, we're doing homeowners, we're doing travel insurance, we're doing health­ care services. They're all products that we'll have available to us to write in Australia as the opportunities arise.
Brokers are going to be a very important part of your distribution strategy. How do you see yourself selling this concept to brokers?
We're not encumbered by legacy portfolios or legacy IT systems, so we can build a market-leading proposition from scratch.
We should also be able to achieve one of the lowest operating expense spaces in the market, which will give us the opportunity to provide really great value products to our distribution partners and our end customers.
Our hope is that brokers will respond really well to those things. They've responded very well where BHSI opened in other parts of the world so far, and we're hopeful that that will be the case here too.
We've only been in business a little over a month, and we're very pleased with the start we've made. It's exceeded our expectations.
As far as brokers go, it's working out very well. We've met up with all the large and medium-sized companies. For the amount of time we've actually been trading, the response from brokers has been excel­ lent.
Will you be interested in buying agencies or even other companies to encourage more rapid growth?
We've got a very open mind about all the opportunities that might be there for us in the market, but our starting point will be to build capabilities ourselves.
We have bought a business in the US, but we want to build rather than buy. We think that by being a start-up we've also got the opportunity to build the gold standard.
You've attracted some high-calibre specialists already.
I have to say I'm very impressed by the professionalism of the market overall, and particularly of the people that we've met. One of the benefits of this brand is that we've had loads of people reach out to us about opportunities that might be here. I feel very lucky to have been able to pick the best of a very impressive bunch.
Some might say people have been attracted by the money.
Well, Berkshire Hathaway is the perfect alignent for people who are looking to take the next step in their career. But the people we've hired so far – and I'd include myself in this – look at it as being a once-in-a-lifetime opportunity to do a start­ up within one of the largest companies in the world.
Because of that we haven't had to pay above market rate. People are excited by the immediate opportunity of building something from scratch and the future opportunity of what we might be able to do together.
Will you keep your operation centralised in Sydney, or will it expand across the country?
To start with we'll be operating out of Sydney and Auckland, and we'll open an office in Melbourne in the second quarter. We'll look pretty closely at other territories as well.
The brief from Warren for the group is to write any products in any geography where it makes sense.
How many staff are you going to need in Australia?
We now have 32 people across Australia and New Zealand, 24 of them here in Australia. That's mainly been concentrated around hiring the senior team up to now.
We've also just employed another senior executive, with Tony Bainbridge, the former Asia Pacific regional head of healthcare at AIG, joining us as Head of Healthcare.
Both the Australian and New Zealand operations will be run with a very flat structure, with an Australasia Region team made up of me and Cam McLisky, our Country Manager for New Zealand, along with our chief financial officer, our chief risk officer and our human resources director. And that's it.
This role has also brought you and your family home after 10 years away.
I would've gone anywhere in the world to take this job. The wonderful thing for my family and me is that it meant coming back to Australia and living in Sydney.
Written by Terry McMullan, this article appeared in InsuranceNews.